**We are in the process of redesigning our website.
Stay tuned for the new and improved lascandalistas.org coming soon!!!**
Thank you for supporting our philanthropies for our 2013-14 season:
Harbor Interfaith Services
Marine Mammal Care Center
Pediatric Therapy Network
We are honored to be part of Camp Escapades! Below is a note from PTN:
Dear Friends,

Pediatric Therapy Network is pleased to share the below list of sponsors for this year's Camp Escapades. The presenting sponsor for Camp Escapades 2014 is American Honda. With their generosity and the support of all of our Camp sponsors, children with special needs will enjoy an amazing summer camp experience with music, dance, basketball, water-slides, carnivals, petting-zoo, pony rides and MORE. On behalf of our PTN children and families, we are so grateful for the ongoing generosity of our returning Camp sponsors as well as the support of our new friends and contributors.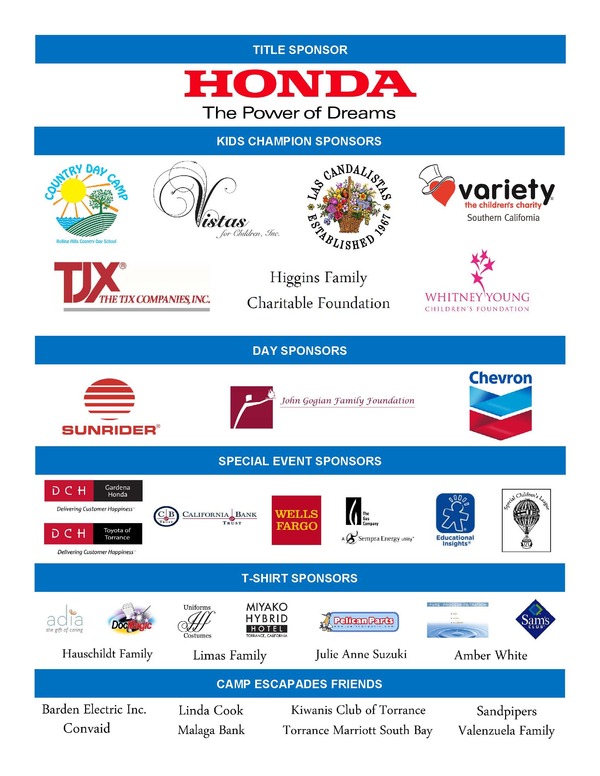 If you would like to be on our mailing list for future events please send an e-mail with your contact information to